Get a fresh financial start for the new year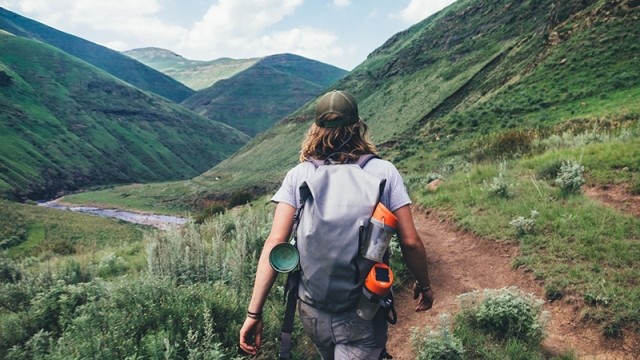 OCCU

-

01.07.2019
With the new year comes a chance to make a fresh start – financially as well as personally. Financial health is on a lot of people's minds this year, prompting nearly one in three Americans to set a money-related resolution for 2019, according to one survey. Nearly half plan to up their savings game in the coming year, while 29 percent aspire to pay down debt and 15 percent just want to spend less, the survey found.
Whatever your goals, now is the perfect time to review your financial situation and make a fresh start if you need to. Here are five tips to help you get started:
1. Clean up your credit report
Do you know your credit score? How about your credit utilization ratio? Are you sure all the accounts on your credit report are really yours? Whenever you want to revamp your finances, the first step is always to check your credit report. Since your credit score plays a key role in most major financial decisions, it's important to keep it healthy. Examine your credit report for inaccuracies (such as accounts you no longer have) and for signs of identity theft (such as accounts you never opened). If you find any errors, correct them with the credit bureau to ensure your report accurately reflects your financial landscape.
2. Develop a savings strategy
Your money isn't going to save itself. If you want to stockpile more funds this year, you need a plan. Start with a goal — whether you're saving to buy a home or just trying to build your nest egg — and then break it down into smaller, achievable steps. If you want to build up an emergency fund, for example, start with the goal of saving one month's worth of income, then two, and so on. Figure out how much you can afford to save each month, and factor that amount into your budget. If your budget is already tight, a program like OCCU's Change Jar can help you save without realizing it.
3. Try a new money tool
If you want to get better at managing your money this year, using the right tools can be a game changer. Whatever your financial goal is, there's a tool that can help. Struggling to save? Set up a monthly automatic transfer into your savings account. Having trouble sticking to a budget? Try out a new budgeting app. Still paying bills manually? Auto-pay will change your life. And for more convenience, consider giving our mobile banking app a whirl.
4. Create a debt repayment plan
If you're carrying some debt with you into the coming year, making a plan to pay it off is the best way to ensure you don't have to keep carrying it indefinitely. You don't need to pay it all off right now, but you'll want to keep chipping away at it over time by using credit strategically, paying more than the monthly minimum, and lowering your interest rates wherever possible. Assess your credit landscape and consider all the options, from debt consolidation to renegotiating terms with your creditors. Choose a debt repayment strategy such as the snowball method to keep your efforts focused.
5. Refresh your budget
Your financial picture has no doubt changed over the last 12 months, so it's time to update your monthly income, tack on any new expenses and decide how much to allocate for financial goals such as savings and debt repayment. This is also a good time to review your spending and find those areas (we all have them) where you could cut back a little. And if you don't already follow any kind of budget, don't worry — 2019 is the year to start making one.
Starting off on the right financial foot can help set a positive tone for the whole year. Try out these tips for a fresh start and by the time 2020 rolls around you'll be pleased with your work.