Government-insured loans: FHA and VA mortgages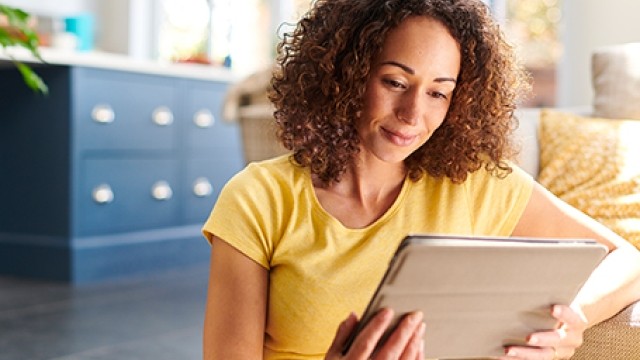 OCCU

-

05.08.2017
For Oregonians who qualify, government-insured mortgages like Federal Housing Administration (FHA) and U.S. Department of Veterans Affairs (VA) loans are excellent paths to homeownership. At OCCU, we're proud to be a qualified lender for these programs that provide some of the best home buying options to thousands of our neighbors and community members.
What are "government" mortgage loans?
Government-insured mortgage loans, like VA and FHA loans, were established specifically to help veterans and moderate-income Americans successfully walk the path to homeownership. They are mortgage loans offered by qualified private lenders, like OCCU, that are insured by the federal government. This insurance gives lenders the flexibility to offer advantages to qualified borrowers that other loan types don't allow, like small or even no down payment options, and low interest rates. They also make it possible for Americans to become homeowners who might not otherwise qualify due to non-traditional credit histories or less-than-perfect credit scores. FHA and VA loans take into account and make allowances for the extra burden of closing costs, appraisals, credit reports and titles fees, and offer options for homeowners who find themselves in difficult financial situations that might impact their ability to meet their monthly mortgage payments. VA and FHA mortgage programs include fixed-rate, fully amortizing loans, adjustable-rate mortgages (ARM's), refinancing loans, loans for home repairs, and more. This makes it easier for you to find the mortgage that works best with your budget and goals.
What are the differences between an FHA loan and a VA loan?
The most obvious difference between FHA and VA loans is that in order to qualify for a VA loan, you must be a qualified American military veteran, active duty service member, reservist, National Guard member, or spouse of a military member who died while on active duty or because of a disability received while in service. FHA loans, on the other hand, were designed for moderate-income families who may or may not have ever served in the armed forces. Therefore, a veteran may qualify for both a VA loan and an FHA loan.
VA loans are very similar to conventional loans [link to 15- & 30-year fixed rate blog] in terms of how they function, but veterans get the added benefits of options like no down payment requirements and less restrictions on credit scores. VA loans require borrowers to meet eligibility obligations that are verified in a Certificate of Eligibility (COE), but once you have met those requirements, you will be eligible for one of the most attractive home loans available today. The VA also requires a one-time, mandatory VA Funding Fee, which can be rolled into the loan and paid with your monthly mortgage payment. The VA makes an exception on this fee only for veterans with service-related disabilities. You may use your VA loan benefits more than once in your lifetime, but each time you use them, the mandatory fee will increase.
FHA loans offer similar home buying options to borrowers with credit scores below 680 and who lack a substantial down payment. However, there are no zero-down-payment options with this type of loan. Depending on credit score, first-time homebuyers will put down at least 3.5% of the purchase price, which is significantly less than that typically required by conventional loans. Also, FHA loans usually require borrowers to pay the government equivalent of private mortgage insurance (PMI), called a mortgage insurance premium (MIP), which is paid monthly. The more lenient guidelines for both FHA and VA borrowers open doors for people who wouldn't otherwise qualify for homeownership.
You qualify, but does that mean a government-insured loan is right for you?
It's fair to say that a VA loan gives qualifying borrowers all the advantages of conventional loans, and a whole lot of other benefits as well. With options like no down payment, no PMI, more flexible credit score criteria, and low interest rates, the federal government has created an insured loan program that works for lenders and borrowers alike. And because this type of loan can be used with a variety of fixed-rate and adjustable-rate mortgages, as well as with home improvement and refinancing loans, it's possible to work with a lender to design the best loan for your situation.
However, that being said, VA loans are still subject to individual lender requirements because the VA doesn't fund mortgage loans itself. These lenders may have the best interests of veterans at heart, but the VA reserves the right to withdraw their approval of any lender who has a high rate of borrowers who default on their loans. Because of this, it is in the lender's best interest to set qualifying guidelines that are often stricter than those set by the VA in order to avoid borrowers who have a higher risk of defaulting on their loan. As you explore your lender options, you will find that many lenders set their VA loan criteria at the same level as FHA or conventional loans, in order to minimize their risk. Therefore, although you may qualify for a mortgage loan through the VA, you will still have to work with your lender to be approved.
Also, the VA has occupancy requirements attached to their loans that mean you must live at the property you purchase, generally within 60 days of closing. This can be a challenge for some active duty military personnel. The VA will make some exceptions to this requirement, but only temporarily. A spouse can usually fulfill the occupancy requirement if the loan holder is deployed.
Similarly, an FHA loan is designed to protect the lender from loss if the borrower defaults on their loan, which allows lenders to have more flexibility in terms of credit scores, down payments, interest rates, and length of the loan. The federal government has also worked out ways to help FHA borrowers with the expenses of closing costs, appraisals, credit reports, and title fees. They allow the borrower to receive up to 6% of closing costs from home sellers, builders and lenders. And, like VA loans, there is help if you find yourself in difficult times that impact your ability to pay your mortgage.
However, unlike VA or many conventional loans, FHA borrowers are required to pay monthly MIP unless they have at least 10% of the purchase price as a down payment. Also, although the FHA allows the borrower to get help with up to 6% of the closing costs, most lenders will only allow a seller to contribute up to 3%.
For a borrower who has a credit score over 680, has been consistently employed in the same field, meets the payment-to-income ratios, and has the money for a larger down payment, an FHA loan is probably not the best option. If you qualify for a conventional, fully amortizing loan like a 15- or 30-year fixed-rate or ARM loan, you won't pay mortgage insurance and you'll have options regarding the length of your loan that will either allow you to spread your payments out for lower monthly payments, or pay off your home faster and therefore pay less interest.
How to qualify for a VA loan
Sometimes the VA loan is seen as difficult to navigate. However, there's no reason to avoid a VA loan because it seems complicated. A knowledgeable loan officer, like those at OCCU, can help guide you through every step of the process.
The VA, not the lender, determines who is eligible for their home loan program, but you can get an idea of whether or not you qualify by knowing the VA's eligibility guidelines:
Your lender must be approved by the U.S. Department of Veterans Affairs (VA).

You must obtain a Certificate of Eligibility (COE). You can apply online at the eBenefits Portal or through your lender during the pre-approval process. *Note that you don't need your COE in hand to start the loan process, and your loan officer can help you.

You must meet one or more of the following:
You served 90 consecutive days of active service during wartime.

You served more than 180 days of active service during peacetime.

You served more than six years in the National Guard or Reserves.

You are the surviving spouse of a service member who died in active duty or as the result of a disability received during service.
You may not have been dishonorably discharged.

You must have predictable, reliable income that meets the payment-to-income ratio of having a new mortgage. This includes having "residual income" left over each month for necessities like food, transportation, and utilities, and in case of emergency.

You must meet the additional guidelines of your lender, above and beyond VA requirements.
How to qualify for an FHA loan
In order to qualify for the lowest FHA down payment (3.5%), borrowers must have a credit score of at least 580. If your credit score is lower than that, you may still qualify for a loan, but you will have to put down a larger down payment (at least 10%).
Knowing the FHA eligibility guidelines will help you prepare:
Your lender must be approved by the Federal Housing Authority (FHA). *Note that interest rates and costs may vary among FHA-approved lenders.

You must be a legal resident of the United States, have a valid Social Security number and be of legal age to sign a mortgage.

You must have a record of steady employment—for instance, having worked for the same employer for the past two years.

Your mortgage payment, any homeowners association (HOA) fees, property taxes, mortgage insurance and homeowners insurance must be less than 31% of your gross income. The FHA will sometimes make an exception to this rule and allow up to 40%, but your lender will have to provide documentation to justify why you are a good risk.

Similarly, your total accumulated debt, including mortgage, must be less than 43% of your gross income, although occasionally the FHA will make an exception to this rule as well and allow borrowers to be approved with up to 50%. Again, your lender must provide documentation to explain why this exception should be allowed.

You must not have had a bankruptcy in the past two years. If you can prove that there were circumstances beyond your control that caused the bankruptcy, the FHA and your lender may make an exception, so long as you have been out of bankruptcy for at least one year.

Similarly, you must not have been in foreclosure in the last three years, but if you can prove that there were extenuating circumstances that you couldn't control, and your credit score is now in good shape, the FHA and your lender may make an exception.

The property you wish to purchase must be your primary residence, be appraised by an FHA-approved appraiser and meet certain minimum standards.
Where to begin
If you're considering applying for either a VA or an FHA loan, a good place to start is with our mortgage calculators.  Whether you're a first-time homebuyer, want to refinance your existing home, or you're an old pro at home loans, our calculators give you the opportunity to explore fixed- and adjustable-rate mortgages, look at long-term costs, calculate APR and determine monthly payments. Having this information before you apply for a loan can help you make the best decision. Our loan officers are also available to answer any questions, and to help you negotiate the path to homeownership that makes the most sense for your situation.
Shopping for the best mortgage loan
Remember that both VA and FHA loans are mortgage loans offered by qualified private lenders, like OCCU, that are insured by the federal government. These lenders have the right to offer different rates, fees and services, and to have different qualifying guidelines. Therefore, it's in your best interest to shop around and find the lender that has your best interests in mind and that offers you the best service. Read our blog on shopping for the best mortgage, and consider the importance of working with someone you trust. Credit unions, like OCCU, are a great option because, while they offer the same loan programs and competitive rates as mortgage brokers, they are member-owned and not-for-profit. Therefore, our entire purpose is to serve members like you and to make sure you are getting all the best benefits of your VA or FHA loan.
If you're ready for homeownership and you think you may qualify for a government-insured loan, contact us today, and let's talk about your options.
Get additional information on our FHA and VA Mortgages.