How to check your housing market's vitals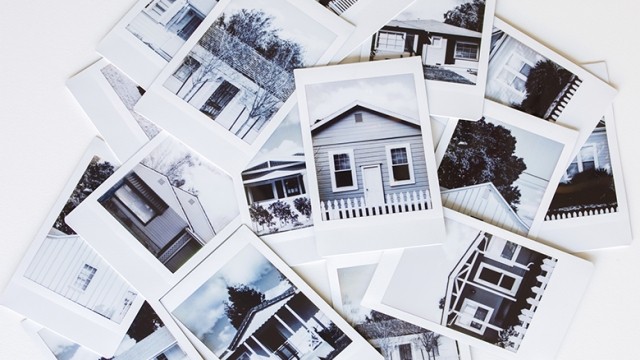 OCCU

-

06.20.2018
How do you know when it's the right time to buy? It's a question many homebuyers struggle with. You want conditions to be right. You want to get the best deal you can.
Taking the pulse of your local housing market can help you decide when to make your move. When you know what vital signs to look for, you can quickly get a feel for what's happening in your area. Markets may fluctuate, but there are plenty of resources to help you stay on top of the changes.
To gauge what type of market you're dealing with—buyer's or seller's? Hot or cold? —there are three main stats to look at.
1. Inventory
How many homes are for sale? How long are they staying on the market? What's the median asking price? Find out by searching your city in Realtor.com's interactive monthly report of the top 300 U.S. housing markets or chat with your local Realtor. You can also compare your local stats to the national average and see at a glance whether they're up or down from last year. Inventory stats will tell you:
How hot is the market? Homes get snapped up quick in a hot market. When homes are spending more than 90 days on the market, it's a sign that things are slow. If an individual home lingers on the market, it could mean the asking price is too high for the area.
How in-demand are homes? You can get a feel for supply and demand by calculating your city's months' supply, or how many months it would take to sell the current inventory at the current rate of demand. Divide the number of active listings on the market by the number of monthly sales (see below). A six-month supply is considered healthy. Less could indicate a housing shortage, which tends to drive up prices.
2. Home sales
How many homes sold in the last month? How about in the last year? It helps to know the size and scope of your market. Local realtors often publish this information online. If you want to zoom out for a broader view, the National Association of Realtors provides national and regional housing data on existing-home sales. These numbers can reveal:
When the market heats up. Comparing monthly sales data can give you a sense of how the market cycles throughout the year. Home sales usually start climbing in February, peak from May through August, and slow down in September.
When to get the biggest selection. Since there's a higher volume of homes available during peak selling months, that's when buyers will have the most to choose from—and the best odds of finding the right one.
3. Sale price
How much are homes actually selling for? Are prices trending up or down? Trulia's Local Scoop lets you compare stats like median sale price and cost per square foot in your market, with graphs and heat maps to show local trends. On Zillow you can look up your city and see price forecasts for the coming year.
Keep in mind that sites like these provide ballpark values based on area and square footage. They don't take into account things like upgrades and appliances, so you should use them as a starting point only. The actual values you'll need to work out with your local realtor. You can, however, use online sale prices to get a feel for:
Whether your market is healthy. If sale prices are rapidly rising or falling, it's a sign the market is out of balance, says real estate expert Steve Cook. A healthy rate of appreciation is around five percent a year.
Whether it's a buyer's or seller's market. Calculate your area's list-to-sale ratio to gauge whether you're in a buyer's or seller's market. Divide the sale price by the asking price, and express the result as a percentage. More than 100 percent suggests a hot market, with buyers competing over homes. Below 100 percent means you could snag a deal.
With these tools at your fingertips, you can start keeping tabs on the market fluctuations in your area. Of course, it's always wise to defer to the expertise of a local realtor. As the resident experts on value and market trends, their input is invaluable.
This email contains links to websites belonging to or operated by third-parties. By making these links available, OCCU is not endorsing third-party websites, their content, products, or services and OCCU does not guarantee the accuracy of any information provided by a third-party site.