How many accounts do you really need?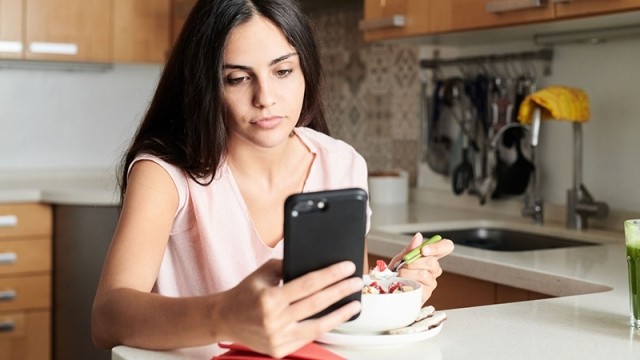 OCCU

-

09.27.2018
Sophia Bera used to have a savings account for each of her financial goals. Like a squirrel, she stashed a little bit of money into lots of different accounts. It was a lot to keep track of.
When the finance columnist started consolidating her savings into a single account, her financial life became much simpler.
"If you're feeling overwhelmed by the amount of bank accounts you have, here's where to start: Ask yourself why you have each account open. If it doesn't serve a clear purpose, you're better off closing it," she says.
Managing your money can be as simple or as complicated as you make it—and when you're just getting started financially, simpler is usually better. Young adults often find money management confusing. Just one in three states require high school students to take personal finance classes, leaving four in five American teens lacking basic financial literacy skills.
That doesn't mean you can't be great at managing money, however. It just means you'll have to learn as you go.
We recommend starting with the basics and building your finances from there. Here are the three essential accounts every adult must have:
1. Checking account
Your checking account is your financial BFF. It's where the majority of your financial transactions will occur, providing a landing place for your paychecks and a transit station for all of your bill payments.
It's important to choose a checking account from a financial institution you can trust—one that won't sneak in a lot of fees or fine print. Look for benefits and features that help protect your funds and make money management easier, like built-in budgeting features, overdraft protection, convenient ATM access and an app with remote deposits. There's no need to settle for anything less than 24/7 access to your money and features that make money management easier for you.
2. Savings account
We all struggle with saving, but it's best to get in the habit now—even if you don't make much money. Building up an emergency savings fund makes you more financially resilient. The easiest way to get started is to deposit a set percentage of everything you make into a savings account. That keeps your budget simple and flexible so you can keep saving even if your earnings fluctuate.
Your savings account not only serves as your emergency reserve, but if it's linked to your checking account it can add an extra layer of protection against overdraft fees. Linking your accounts also allows you to take advantages of programs like OCCU's Change Jar, which rounds up every debit card purchase you make to the nearest dollar and auto-deposits the difference into your savings account. It's an effortless way to save.
3. Credit card
Good credit can open all sorts of doors in life. In addition to scoring you lower interest rates on loans, it can also help you qualify for a lease on a swanky pad, save on bills like your cell phone or car insurance, and help you achieve career goals like starting a business.
Since building up a credit history takes time, it's important to start as early as you can. One of the key factors in determining your credit score is how long you've had your oldest account. Getting a credit card now helps lay the foundation for your long-term credit growth. It can also serve as an emergency backup when funds are low—provided you use it wisely. Never charge more than you can pay off in a single month and always make more than the minimum payment to keep your balance at a minimum.
With these three accounts at your fingertips, you can manage your money while working your way toward your financial goals. Check your account statements every month, give your credit report a glance each year, use online banking to manage your day-to-day funds and you'll be off to a good financial start in life.