Increase the chances of finding your dream home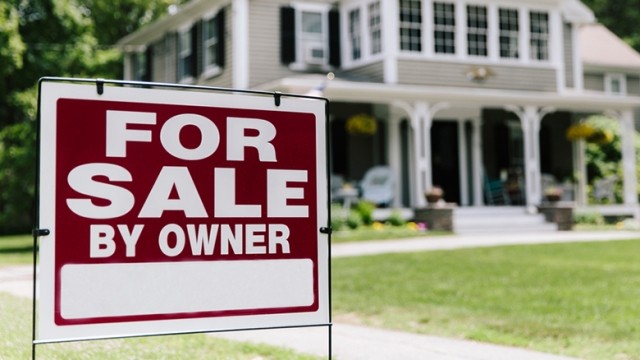 OCCU

-

04.08.2016
Spring is in the air and the birds are nesting so why aren't you? Actually, the best time to buy or sell a home has a lot more to do with what's going on with the real estate market than the weather. In an ideal world, your nesting instincts would be in perfect tune with the real estate market. That said, the market is always ideal for something, it's just figuring out what that is.
In fact, the current real estate market in Oregon is very hot right now. There aren't a lot of homes on the market so the ones that are go quickly.
That may sound like a good position for sellers, but there's good news for buyers, too. Rates are still at historic lows and that translates to more buying power for you. For example, if you qualify for a $175,000 purchase price and rates go up by just 0.25%, which equates to about $10,000 less in buying power. You can play around with this mortgage calculator to see what different rates might mean for your buying power. With the low amount of homes on the market, members can often be competing with another buyer and need every dollar they can get to win their dream home.
Here are a few things you can do to increase your chances of finding your dream home.                      
Be financially prepared. To get an overall view of the process before you begin, check out our Homebuying 101 Center, which will walk you through the process. When getting financially prepared to purchase a home, start by identifying how much you're able to put down. Next, consider what kind of monthly payment you can afford. Remember that monthly payment will include property taxes and homeowners insurance. Now, you'll begin to see what price range of home you can afford. The easiest way to do this is to sit down with a mortgage loan officer.
Get pre-qualified. It's easy to start the process online. Make sure you have your contact and employment information, as well as your best estimates of income, assets, and liabilities. When your pre-qualification is received, an OCCU mortgage team member will contact you to guide you through the next steps.

Find a good real estate agent. You'll want to give your agent a chance to get to know you so they can help weed out homes don't meet your needs. A good agent is familiar with all the local neighborhoods, as well as homes that will have good "market appeal" in the future. Perhaps most importantly, a good real estate agent will help you negotiate the best deal with the seller.
Refine your goals. Once you start looking, you may start to feel a little overwhelmed. Wouldn't that extra bathroom be nice? Is a backyard worth more than a good location? Will this home still be a good investment in twenty years? It's best to sit down with a realtor and an OCCU mortgage loan officer and discuss your goals. Together, we can come up with a customized plan that helps achieve those goals.
Be prepared to write an offer immediately if you find that perfect home. This is especially important now when the right offer can make the difference between you and someone else getting your dream home! When you do find that perfect property, don't hesitate to write your offer. Your realtor will be a fantastic source of information during this process, but if you have gotten pre-qualified for a home loan with OCCU, give us a call and we can let you know the exact payment you will be looking at before you write that offer.
With good preparation and a little luck, this spring you can find your perfect nest.