OCCU home loans: An option for every homebuyer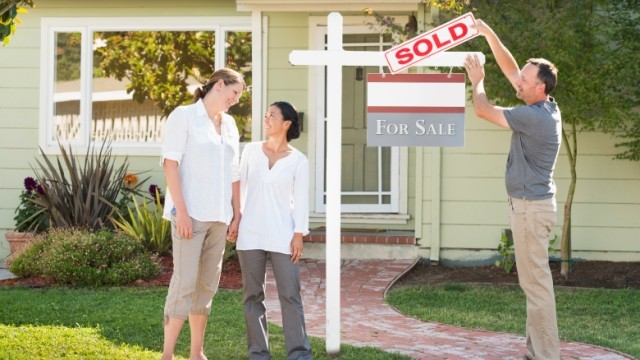 OCCU

-

05.17.2022
Many people delay their dreams of homeownership because they think they're not financially ready, don't have good enough credit or need to save up a big down payment. But it's a myth that you have to be at a certain place in your financial journey to buy a home. 
The truth is everyone's path to homeownership looks a little different. At OCCU, we recognize that each person's financial situation is unique — and most of us have experienced pivots over the past few years. We're committed to meeting our members where they're at with a variety of home loan options that meet the demands of different budgets, lifestyles and goals. 
With interest rates changing regularly, it can be tough to determine which type of home loan is right for you. Our team of mortgage advisors is on hand to talk through your goals and offer guidance on which loan best fits your financial situation. In the meantime, here's an overview of the various home loans OCCU has to offer: 
30-year conventional mortgage 
A 30-year conventional mortgage is a traditional home loan that you pay back over the next 30 years. It comes with either a fixed or variable interest rate, and minimum down payments can range from 3% to 20% depending on the financial institution.  
15-year conventional mortgage 
While a 15-year mortgage can have a higher monthly payment, you'll pay off your home in half the time — which means you save money on interest over the life of your loan. If you already own a home, we also offer 15-year refinancing. 
100% home loan financing 
If you don't want to delay your goal of homeownership, 100% financing allows you to skip the down payment (and the mortgage insurance). Your monthly payment may be higher, but your savings on insurance premiums can help offset that. 
Jumbo home loan 
If your home's sale price exceeds the standard conforming loan amount of $647,200, you've entered jumbo loan territory. Many other lenders typically require a 20% to 30% down payment, but eligible borrowers can get an OCCU jumbo home loan with as little as 3% down.* 
VA home loan 
Military veterans and their surviving spouses can get a home loan that's backed by the U.S. Department of Veterans Affairs. These typically offer favorable terms such as zero down payment, competitively low interest rates, limited closing costs and no mortgage insurance requirement. 
FHA home loan 
Backed by the Federal Housing Administration, FHA loans require lower minimum credit scores and down payments, making them popular with first-time homebuyers and other borrowers who may not qualify for a conventional mortgage.  
USDA home loan 
For rural homebuyers who might not qualify for a traditional mortgage, the U.S. Department of Agriculture offers zero-down-payment loans with low interest rates. This lesser-known mortgage program prioritizes applicants with the greatest need and is typically limited to homes in rural locations.  
Home equity loan 
Already a homeowner? We've got you covered too. You can cash in your equity and potentially lock in a lower interest rate by refinancing with a home equity loan. You'll get a one-time loan disbursement, fixed interest rate and set monthly payment. 
Home equity line of credit (HELOC) 
Like a home equity loan, a HELOC lets you cash in your home equity — except instead of a one-time disbursement, you get a revolving line of credit. Throughout the withdrawal period you can access funds when needed, pay down your balance and borrow again. You can also opt for interest-only payments until the repayment period starts. 
Whether you're a homeowner looking to upsize or a first-time buyer wondering whether you're ready (or anything in between), our mortgage advisor team is here to help you meet your goal with expert guidance and a wide range of loan options. 
Find yourself at home with OCCU. Discover more here and connect with our expert team of mortgage advisors to get started on your home journey today. 
* 3% down available on qualified one-unit, primary residence properties.