Introducing Lock & Shop: OCCU's new mortgage lending benefit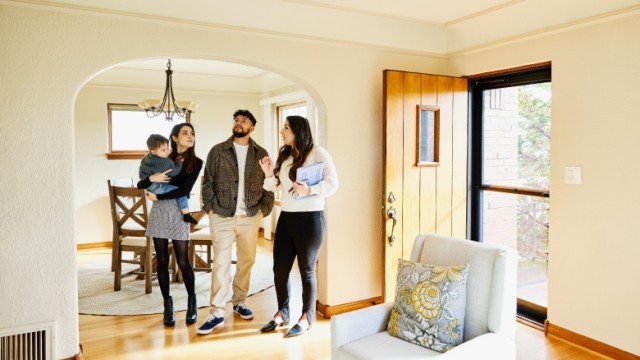 OCCU

-

11.17.2022
Shopping for a home in today's economic environment can come with a lot of uncertainty.
Mortgage loan rates are changing quickly, and in an unpredictable housing market you might be wondering just how high interest rates will climb before you finally find the right home for you. While we can't predict the future, we can help you plan for it. To help you secure the best possible interest rate on your mortgage loan, we're introducing a new benefit: our Lock & Shop program1.
This program allows you to lock in your rate for as long as 90-days while you shop for a home. That means even when interest rates are rising, your mortgage rate won't go up while you search for your new home.  
Who's eligible for the Lock & Shop program?
Once you get preapproved for an OCCU home loan, you become eligible for the Lock & Shop program. Your mortgage loan advisor can help you decide whether locking in your interest rate is the best move for you. 
How long can I lock in my rate?

 
You can lock in your interest rate for up to 90-days — but you don't have to. We also offer 30-day and 60-day lock terms, allowing you the flexibility to choose whichever option feels right for your situation. 
What are the benefits of the Lock & Shop program?

 
Locking in your interest rate allows you to eliminate some of the guesswork so you can focus on finding the right home for you. You'll have peace of mind knowing your mortgage rate is assured and you're getting a home loan you can afford. 
Will this program cost me anything?

 
We won't charge you any fees for using the Lock & Shop program option. It's a free benefit we're offering to help our members who are shopping for a home in a quick moving housing market. 
How do I sign up?

 
Interested in learning more about our Lock & Shop program? Contact our mortgage advisor team today to get started. 
1Lock and Shop agreement is not a loan approval or loan preapproval; borrower must qualify and be preapproved for loan; loan must close and fund no later than lock expiration date to receive the rate shown in the Lock and Shop agreement; rate lock not available on all OCCU loan programs; Lock and Shop rate and points are subject to change based on certain loan factors including, but not limited to, the loan amount, property value, credit qualifications, occupancy and property type.