Still looking for a home? Keep calm and carry on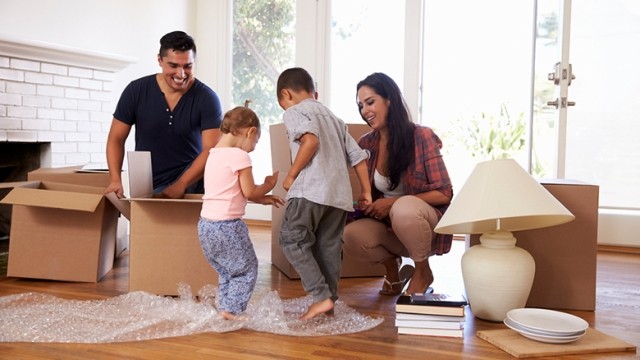 OCCU

-

06.21.2018
Shopping for a home is a bit like rafting. Sometimes you're speeding through exhilarating rapids and sometimes you're drifting along in slow water. Sometimes you just have to dig in and paddle like you mean it.
The average buyer spends more than four months shopping for a home; it's a process that unfolds in its own time. Taking a Zen-like approach can help you keep a positive frame of mind no matter how fast the water's moving. Either way, you're headed toward the same destination—your new home—so why not enjoy the ride?
To help you stay centered during your home search, here's some wisdom gleaned from past homebuyers who eventually found the right home for the right price.
Find a realtor who can read your soul.
A great realtor always keeps a finger on your emotional pulse. They can spot when your enthusiasm is starting to wane. Like a good coach, they know exactly when to step in with words of encouragement to help you stay motivated. An empathetic realtor makes all the difference on your homebuying journey, so it's important to find the right match.
Practice non-attachment.
When you're searching for the perfect home, releasing your attachment to outcome helps make the journey much easier. After all, you never know what amazing homes might be waiting just around the corner. Whether this bid gets accepted or you end up waiting for the next one, have faith that things will turn out great.  
Nurture your vision of homeownership.
There's a reason coaches urge their players to visualize success. When pursuing your goal starts to feel like work, it helps to remember what you're working for. Keeping your vision for the future in focus helps you stay energized and motivated. "When you finally get your keys and you get to make a house your home … it's the most gratifying feeling of accomplishment there is," says homeowner Deborah Kearns.
Honor the cycles of the marketplace.
The real estate market is always changing. Things fire up in spring and summer and then wane in fall and winter. New houses get listed. Asking prices rise and fall. That's good news, because it means nothing is forever. If you're not finding the home you want right now, you can always count on the fact that things will change.
There's a home out there with your name on it. Once you're all moved in, you'll look back and realize it was worth the wait.
While you're searching for your perfect home, remember that our loan officers are here to help guide you through the homebuying process. Even if you're not quite ready to buy today, our loan officers can help make a plan to get you there and answer your questions.