Three reasons to choose a credit union mortgage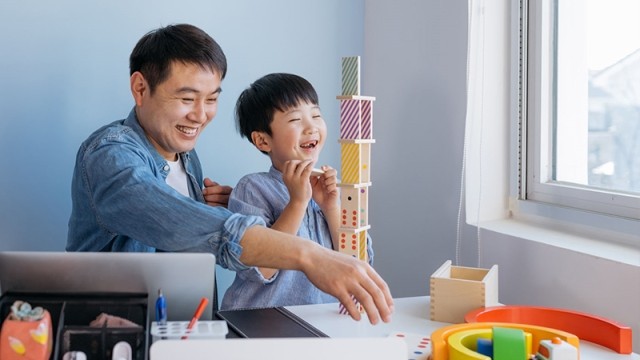 OCCU

-

09.20.2018
If you're thinking about buying a home, you've probably already made a list of must-haves. Maybe you've even zeroed in on your preferred neighborhood. But have you thought about who your lender should be?
These days, it's smart to start working with a lender and get prequalified before you schedule your first home viewing. With so many mortgages to choose from, however, it can be hard to know where to start.
Insider tip: Start with your local community credit union. Here are three reasons why you might want to consider a credit union mortgage.
1. You want the best deal on a home loan.
On a 30-year home loan, even a slightly lower interest rate can mean a difference of thousands of dollars. That's why shopping around for a mortgage is so important. Interest rates, loan terms, closing costs — all of these can vary from lender to lender and have a big impact on the total lifetime cost of your home loan.
Credit unions typically offer lower interest rates and closing costs than other lenders. Since we're not-for-profit, we have the freedom to put people before profits. That means we're able to reinvest the money we make into benefits for our members, such as lower rates and fees. Case in point: U.S. credit union members saved more than $30 million in interest on their mortgages last year.
2. You don't have perfect credit.
As a general rule, a higher credit score can net you a lower interest rate and better terms on your mortgage. But a low credit score doesn't have to stop you from buying a home. You just need a lender who's willing to work with you.
If you have less-than-stellar credit, a credit union mortgage is often your best bet. Credit unions typically have more flexibility than banks to meet you halfway. We can help you formulate a plan to get your credit score where you want it to be and find a loan program that fits your situation. Plus, if you end up in a bind down the road, we'll do our best to help you maintain your financial footing in your new home.
3. You're a first-time homebuyer.
First mortgage? It's a lot to take in. You need to know how much house you can afford, what size down payment you need and how much your monthly payment will be. You need to understand the different types of loans available and choose the best one for your situation. Many first-time buyers also need to do a little credit cleanup or other prep work to get ready for homeownership.
A credit union will help you through all that. At OCCU, for example, our loan officers work with you personally to guide you through the mortgage process. We'll brief you on what to expect, make sure you understand all the options and help you make the best decisions for your household. We also provide educational seminars and online resources such as:
Think a credit union mortgage might be right for you? Learn more about getting an OCCU home loan.