Using mobile & internet banking to save time for the holidays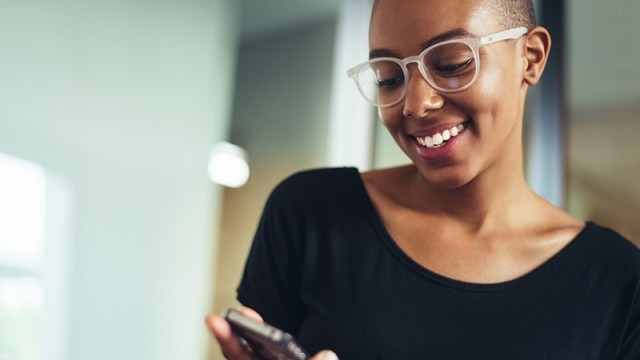 OCCU

-

12.06.2016
Stocking stuffers—check. Candy canes—check. Feast fixings—check.
Making it to a branch to deposit your check? Forget it.
No one wants to add a trip to the credit union to their to-do list during the hectic holiday season. And thanks to the digital age, we no longer have to. The tools available for banking on the go have evolved to give use full control of our money without ever having to leave the house.
Although digital banking is still relatively new, the majority of consumers already consider it indispensable. When asked whether they'd rather give up mobile and online banking or in-person branch access, 53 percent chose to discard face-to face in favor of keeping their digital options open.
People often assume that the features of internet and mobile banking are the same. They're both digital forms of banking that allow anytime access to your accounts without having to visit a branch location. Both can be incredible time savers, especially during the busy holiday season when you're probably tracking your money more closely.
The difference lies in how you connect—and what you do while you're connected.
If you access your accounts from a computer or a tablet, you're using internet banking also referred to as online or digital banking. If you connect via a smartphone or other mobile device, you're in mobile banking territory. Further, there is a difference between using an app on your mobile phone vs. a web browser on a mobile device. Since today's consumers are used to switching between multiple devices, sometimes up to 21 times an hour, you might use both in the same day.
Internet Banking
More than 86 million U.S. households use internet banking to securely access their accounts anytime of day. Nearly three in four people connect to their financial institution through a computer, and one in three cite online as their favorite banking method.
Internet banking lets you do just about anything you could do at a branch location, including:
Pay bills
Transfer money between accounts
Check your account balances
View or print statements
Apply for a loan or credit card
Why use internet banking? At least 75 percent say their number one reason is the ability to access account balances at any time of day. Fifty-six percent use it to mange their household finances, while 54 percent want to perform financial tasks without visiting a branch location.
Mobile Banking
Mobile banking has exploded in the past several years, and its adoption is spreading faster than your favorite meme. Around 35 million households use it, and mobile banking apps are opened on 52 percent of smartphones. More than one in 10 bank customers prefer mobile over any other option.
Mobile banking lets you access your account not only anytime, but also anywhere. During the past year, 63 percent of users checked their balance before making a large purchase—and more than half ended up canceling the transaction because of what they saw.
You're using mobile banking anytime you log into your financial institution's mobile website or open a mobile banking app. However, just because you can access both mobile banking options from the same device, doesn't mean that they have the same features. For instance, you might be able to deposit a check on the app, but not on the mobile website. Check with your financial institution to confirm all the features are available on the various digital banking platforms.
Why use mobile banking? Seventy-three percent say it's because they can access their account from anywhere. More than 60 percent say it saves them time and a trip to the branch—especially since they can now use their digital camera to deposit checks remotely. More than a third say it's easier to use than other bill-paying methods.
It's great to have options. Whether you spend most of your time on your laptop, smartphone or tablet, explore how digital banking services can help you save time this holiday season.