What to expect on closing day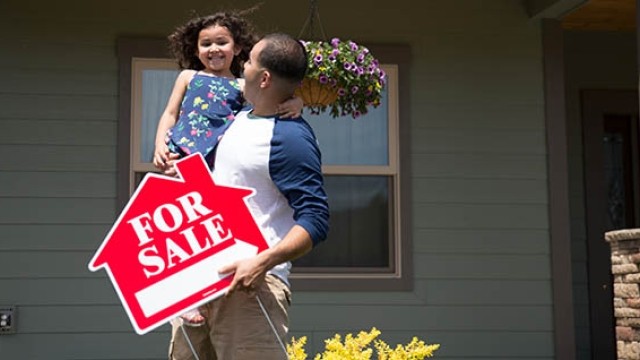 OCCU

-

09.26.2017
Buying a home? Here's what to expect on closing day
Buying a home can feel a bit like running the gauntlet. There's the mortgage application, the house hunting, the negotiations, the inspections—each obstacle you surmount brings you one step closer to the moment when you finally have the keys to your new home.
Closing day is the last big hoop you'll need to jump through on your way to homeownership. It's a three-day process involving several steps and culminating in a meeting where all parties involved come together face to face to finalize the purchase of your new home. There will be papers to sign, fees to pay, and details to wrap up. The whole process can be a bit nerve-wracking for homeowners who don't know what to expect, but don't worry. Your loan officer will be there to guide you through every step of the process.
Throughout the homebuying process, our mortgage team will talk with you to make sure everything is in order. This helps prevent any unpleasant surprises from getting in the way. To help ease some of your closing day jitters, here's an idea of what to expect.
Sign the paperwork
A typical mortgage closing takes about an hour, most of which you'll spend signing a mountain of paperwork. Homebuyers can generally expect to autograph between 50 to 100 pages of legal documentation. While a good closing agent will explain each document before you sign it, it's easy to get overwhelmed by all the fine print.
By the time closing day arrives, most buyers are eager to sign everything as quickly as possible and get their keys. But it's important to take the time to read each document carefully before putting your signature on it. Since all of the paperwork is prepared in advance, you should be able to request copies before closing so you'll have time to comb through them.
The paperwork you'll be asked to sign falls into two categories: the agreement with your lender regarding your mortgage terms, and the transfer of ownership from the seller to you. The most important documents you'll encounter include:
Closing disclosure. This five-page document gives a thorough breakdown of the terms of your mortgage, from closing costs to your estimated monthly payments. It includes a summary page, an itemized list of costs related to your loan, and details such as:
Your lender's repayment policy, including late fees and partial payments
Whether your loan can be sold to another lender
Whether it has a negative amortization feature
Whether it has an escrow account
How much the home will cost you over the life of your loan
Your lender is legally required to give the closing disclosure to you three days ahead of time. Use that time to scrutinize it. Compare it with the loan estimate you received when you applied for your mortgage—the numbers should match fairly closely—and make a note of any questions you need answered before signing.
Mortgage note. Signing this document legally obligates you to repay the mortgage. It includes the amount and terms of your loan, as well as what recourse the lender can take if you fail to make payments.
Mortgage or deed of trust. This document secures your loan by offering your new home as collateral. Signing it gives your lender a claim on the home in case you fail to hold up your end of the bargain.
Forms and disclosures. Depending on your lender and the specific circumstances of your home purchase, you may be asked to sign several other documents, such as tax forms, affidavits, and various disclosures
Pay the closing costs
Now that the legal business has been taken care off, it's time to pull out your cashier's check or other certified funds and pay up. There are fees associated with getting a mortgage and transferring property ownership, and it usually falls on the buyer to pay them. Unless you've negotiated to have the seller pay your closing costs or to get them rolled into your loan balance, you'll be expected to cough up some cash before you get your keys.
If your loan officer and closing agent have done their jobs correctly, these costs shouldn't come as a surprise. If they do, or if you see items on the list that you don't understand, don't be afraid to hit the brakes and ask questions.
Get your keys
Once you've paid up, the seller will sign the deed to the home over to you.  The final documents will be sent back to your lender for review, which usually takes about two days. Once the lender approves the final documents, the title company will record the deed at the courthouse.
Now it's official—you're a homeowner! This is when you get your keys and can finally take possession of the home you've been dreaming about for months.
Closing day may sound like an ordeal, but it will be over before you know it. Then you can turn your attention to your next big milestone: moving day.