What a seller's market means for your home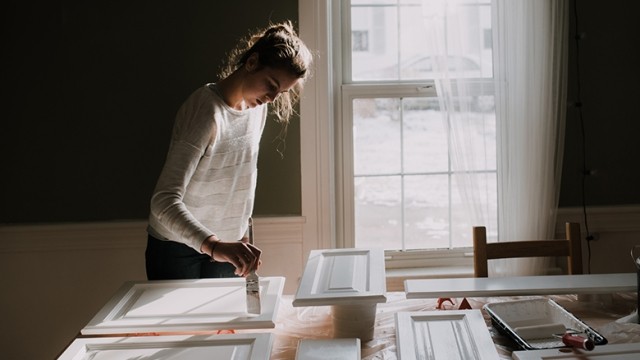 OCCU

-

03.07.2018
You've probably heard by now that it's a seller's market. That means homes for sale are scarce, buyers are competing over listings and houses are getting snapped up for more than their list price.
If you already own a home, a seller's market is great for you! Rising home prices increase home equity (and that's stellar for your financial health). Last year, homeowners enjoyed the most profitable seller's market in nearly a decade, and it looks like the trend will continue into 2018—particularly for houses in the $100,000 to $350,000 range. Nationally, home prices are rising as much as 7 percent per month, and with 12 percent fewer homes available than there were a year ago, prices are expected to continue climbing nationwide. In Oregon, which is seeing some of the biggest price gains, experts predict sale prices will rise about 7 percent per quarter in 2018.
So what does that mean if you already own a home?
For many Oregon homeowners, it means more home equity. Equity is the difference between how much your home is worth and how much you still owe on it. In a seller's market, where demand is high and supply is low, sale prices soar and property values climb.
"Homeowners are racking up record amounts of home equity, thanks to fast-rising values in today's competitive housing market," says CNBC. "No surprise, more people are now starting to tap that cash."
Most homeowners are using their boon to renovate, pay down other debts or invest. Depending on how you plan on using it, there are several different ways you can tap into your extra equity. Here are some examples:
Get a HELOC
In a competitive housing market, homeowners can tap into their extra equity with a home equity line of credit (HELOC). In a nutshell, a HELOC adds a second mortgage onto your home. Rather than taking out all your equity at once, you get a revolving line of credit and borrow from it as you need it. Just like with a credit card, you can borrow, pay it back and borrow again until your loan enters its repayment period.
Many homeowners use HELOCs for home remodeling projects. Not only can you spruce up your home, but you can boost your home value in the process. Other common uses for a HELOCs include funding children's college education, consolidating debt or investing in the stock market.
Sell your home
Selling your home is another way to turn your home equity into cash. Last year saw intense bidding wars and homes selling for well above their list price. More than 30 percent of Americans believe 2018 will be even better. Since just 6 percent of homeowners plan on selling their homes this year, inventory will remain tight and buyers will continue to compete for homes.
 "It's a good time to be a seller in the low- to mid-range market," says Javier Vivas, director of economic research at Realtor.com. Selling your home in today's market can net you a tidy profit, which many sellers use to make a bigger down payment on your next home.
Refinance your mortgage
A cash-out mortgage refinance allows you to access your home equity in one lump-sum payment, while also potentially lowering your interest rate and changing your loan terms. It replaces your original home loan with a new mortgage at the current market rate. While a cash-out refinance increases your mortgage balance, locking in a lower interest rate can help reduce your monthly payment and net you significant savings over the life of your loan.
Another option is to choose a no cash-out refinance. Instead of borrowing against your equity, you can refinance your home for an amount equal to or less than your existing balance. That means you'll lower your monthly payment. In addition, if you achieve a loan balance that's 80 percent or less than the value of your home, you may not have to pay for private mortgage insurance.
Thanks to the seller's market, many homeowners have seen their net worth increase over the past couple of years. The next step is deciding what to do with your extra wealth.