Your guide to socially distant banking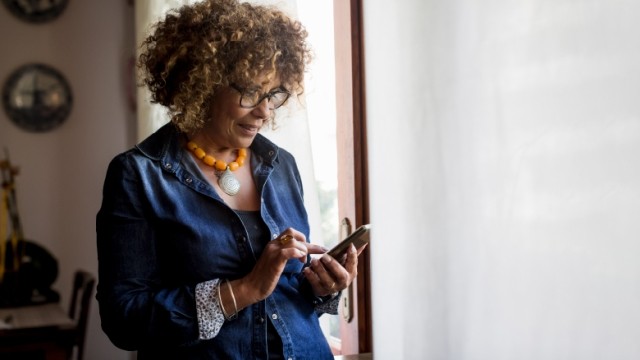 OCCU

-

04.15.2020
If social distancing has taught us anything, it's how to get creative with technology. From FaceTime dinners to Zoom exercise classes, we've discovered all sorts of ways to conduct our lives from afar.
Digital banking isn't new, but it's quickly becoming a necessity. At branch locations, transactions limit to appointment only and drive-up service. People are finding ways to manage their financial accounts from home during social distancing.
With MyOCCU Online & Mobile, you can manage your money and complete your usual transactions from the safety of your home. It's like having a branch at your fingertips, allowing you to perform everyday financial tasks without venturing outdoors. Whether you're an early adopter or just getting started, our digital banking Learning Center is full of how-to and video tutorials to help you access the tools you need to keep your finances humming along.
Digital banking is safe, secure and easier than you think. Here are some key features that can help you bank from home:
Check deposits
Did you know you can deposit checks remotely? If you have a mobile phone with a camera, you can deposit a check yourself. Make sure you've enabled camera permissions for the MyOCCU Mobile app and endorse the check as usual. To get started, here are step-by-step instructions for making a deposit.
Money transfers
Need to dip into your savings? Or send funds to another person? Transferring your money online is fast and easy. Not only can you move funds effortlessly between your OCCU accounts, but you can set up automatic transfers, so you don't even have to think about it. Here's how.
Account linking and monitoring
During this time, you might be keeping a close watch on your money for the next few months. Our digital banking app lets you monitor all of your financial accounts in one place. Not only is it your home base for all your OCCU accounts, but you can also link to your accounts with other financial institutions, such as student loans or investment accounts, for at-a-glance balance checks and transaction histories. Watch our tutorials on how to link your external accounts and track your financial activity.
Bill Pay
Taking care of bills and want to alleviate stress? Bill Pay lets you manage your bills in one central location. Once you've entered your payees into our banking app, you can easily set up one-time or recurring payments, see what payments are coming up, and view your payment history. Get started with our how-to guide.
With digital banking options you have at your fingertips, you can safely manage your finances from home. MyOCCU Online & Mobile gives you the self-service tools you need to manage your money with confidence. Log in to your account or sign up to get started today.