6 steps on your way to home sweet home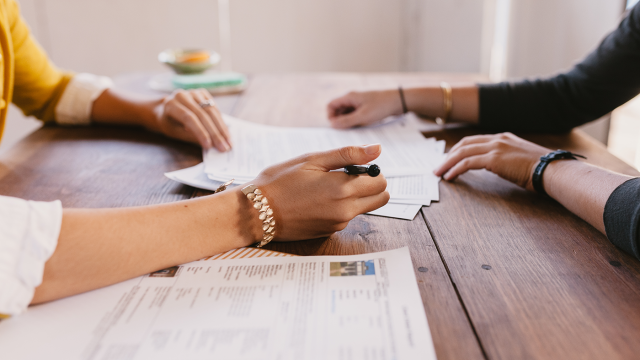 OCCU

-

03.03.2016
Buying a home is an exhilarating experience. It can also be overwhelming and downright terrifying. The good news is it doesn't have to be. When taken step-by-step, buying your first home can be the easy and rewarding experience it's supposed to be.
Check your credit
Start with checking your credit report. If your credit score is below 640, then talk to an Oregon Community Credit Union (OCCU) loan officer whom may be able to help you find simple ways to improve your credit rating. If you have never established credit or if you've experienced a major life event that affects your financial picture, a loan officer can give you ideas on how to establish good credit. If your credit score is in need of repair, there are often simple fixes, such as paying off collections and challenging duplicate reporting that will help bring up that score. If the member's goal is to purchase a home, OCCU will work with them as long as needed to help achieve that.
 
Determine your budget
Once you understand your credit rating picture, take a look at a mortgage calculator to get an idea how much can afford and what monthly payment could be. Adjust the amount of the loan and loan terms, until you're comfortable. Keep in mind how the interest rate may affect the monthly payment. Don't forget to include the monthly expense for property taxes and homeowners insurance in that total number. Scaife recommends keeping the total monthly payment to less than one third of your gross monthly income.
 
Get pre-qualified
Before you start the process to get pre-qualified, spend time pulling together some important items. The basics are one month of pay stubs, W-2s from the last two years and investment statements for the past two months, and your most recent tax return. With those documents in hand, its smooth sailing through OCCU's mortgage pre-qualification process.
 
Find a Realtor
Now that your finances are in order, it's time to find just the right Realtor to help you find your dream home. A great source for this can be your friends and family. Often they can recommend a Realtor to use or even ones they would not recommend. Also, don't be afraid to ask your Mortgage Officer for advice.  At OCCU we work with many Realtors and get see how they work first hand. When meeting your Realtor, be conscious of several things. Make sure they are listening to you and your needs. Are they showing you homes which keep you in your desired price range? When you tour homes, are they pointing out not only the great items which meet your requirements, but also items which may not and could require money and time to fix? Are you able to communicate with them promptly and are they responsive? Current inventory of homes in many areas is extremely low and are often gone within a day or two. If it takes your Realtor a day to return your message and they aren't available to show you homes in a reasonable time, you will most likely miss out on many opportunities and be extremely frustrated with the entire process.
 
Begin the hunt
Begin with developing a checklist of must-haves to narrow your choices. Consider location, resale value, as well as how many bedrooms and bathrooms you need. Of course, you'll want to look at a lot of homes. As you look, refine your must have list as well as your must-not-have list. Your realtor can input your must-haves in their system and alert you the moment a home comes on the market that fits your wish list. This is extremely important in today's market, as there is limited inventory. There are also many online resources you can browse. If you find a property that your realtor hasn't shown you, don't be afraid to bring it to their attention.  More than likely something about that home didn't fit your original criteria, but might be an item you're more flexible about.
 
Make an offer
When developing an offer that is competitive financially, consider making a personal connection or offer to take on some of the minor repairs yourself.  Make sure to include pre-qualification letter from your loan officer matching the dollar amount you are offering for the property. Ask your agent if they will tell the seller a little bit about you and what you love about the house, or include a personal letter in your offer from you to the homeowner.

Once the seller has accepted your offer, you should have the property inspected to make sure you're aware of any potential problems. Meanwhile your loan officer will arrange for a property appraisal and title search to establish the value of the home and make sure you see any information about the home contained in public records.
     
Sign the dotted line
Finally, your loan officer will set a closing date and review your closing disclosure with you to ensure your final costs are as expected. There is a lot to do before moving day, but be careful not to make some common mistakes before closing on your house. For instance, big purchases like furniture or appliances can change your pre-qualified status. So wait until you've closed to take out new credit or make expensive purchases. Also, signing those papers can take quite a while, so don't try to squeeze it in on your lunch break. Allow plenty of time to review the documents and make sure everything is correct.

If you have questions, ask. It's important to walk away not just knowing what you have signed, but being aware of what to expect going forward. Reach out to an OCCU loan officer to start the process.