How an FHA loan can get you in the door (of your new home)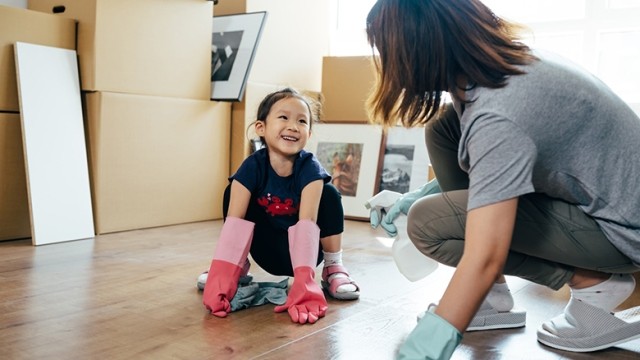 OCCU

-

07.23.2018
Does buying a home seem like a far-off dream to you?
If so, you're not the only one. The number of mortgage applications fell nearly 9 percent this summer compared to last year, remaining far below its 2005 peak—a sign that would-be homeowners are sidelining themselves in today's competitive market. Why?
In Oregon, a shortage of homes for sale has caused prices to climb and fueled intense competition in many areas, dissuading would-be buyers from entering the market. But there are other perceived barriers to homeownership, as well. Some households have suffered a financial blow and are still trying to rebuild their credit. Others are just getting their credit history established or struggling to scrape together a down payment.
Whatever their obstacles, they all have one thing in common: They don't believe they can buy a home, so they don't even bother to try.
What's stopping them? Usually it's the misconception that owning a home is out of reach. They believe in myths like:
"I don't make enough money."
"I can't afford a down payment."
"My credit isn't good enough."
"I have too much debt."
What many don't realize, however, is that buying a home may not be as far-fetched as they think; they simply aren't aware of all the options. Those who believe they can't afford a down payment, for example, often don't know there are loans that allow homebuyers to put as little as 3 to 5 percent down.
If you're looking for a way to make your homeownership dream a reality, don't worry—three in four renters are right there with you. Keep reading to find out how an FHA loan could get you into a home sooner than you think.
What's an FHA loan?
Around 40 percent  of home loans in the United States are FHA loans. Created to help first-time homebuyers and families with moderate incomes, FHA loans are insured by the Federal Housing Administration, enabling mortgage lenders to accept a lower down payment and work with borrowers who don't have a perfect credit history—all without taking on any extra risk.
A conventional mortgage typically requires a credit score of 620 or higher, along with a 10 to 20 percent down payment. With an FHA loan, however, you can qualify for a down payment as low as 3.5 percent even if you don't have perfect credit. FHA loans also help potential homebuyers by:
Allowing sellers, builders and lenders to cover part of the buyer's closing costs, appraisal costs and title fees—up to 6 percent of the total sale price—if they so choose.
Working with borrowers who are going through a rough patch by sometimes offering temporary forbearances or loan modifications.
There are several different types of FHA mortgage programs available, from fixed-rate, fully amortizing loans like our popular 15- and 30-year fixed-rate mortgages to adjustable-rate mortgages (ARM), refinancing loans, loans for home repairs, and more. All are designed for moderate-income families who are ready to own but need a little help in getting there.
Is an FHA loan right for you?
If you meet the stricter qualifications for a conventional loan, have a credit score above 680 and can swing a larger down payment, you're probably better off going with a conventional loan. Putting 20 percent down on a conventional mortgage can get you out of paying mortgage insurance, and the best loans let you spread out your payments over many years so you don't have to shell out as much each month.
However, an FHA loan might be a good fit if you:
Have good credit but only a small down payment.
Have a credit score below 680.
Don't have a traditional credit history.
Have experienced foreclosure in the past.
Had your credit affected by life-altering events like divorce, illness or a catastrophic accident.
Since FHA loans are insured, lenders can make exceptions for borrowers they would otherwise have to turn down. To find out whether an FHA loan might work for you, talk to an OCCU loan officer. We'll work with you to find a mortgage solution that fits your budget.