Mortgage glossary: Terms and definitions to know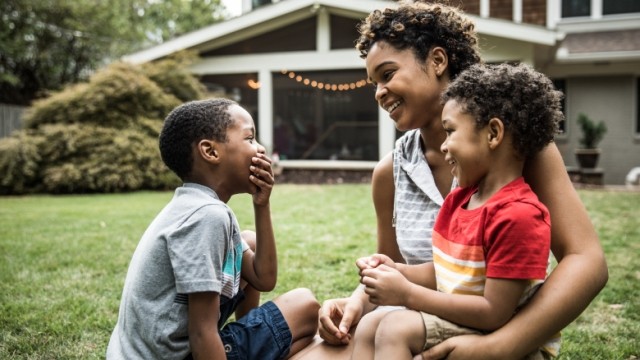 OCCU

-

05.19.2021
Buying your first home is a learning journey as well as a financial one. You'll learn some important life lessons along the way, like how many problems can be fixed with a fresh coat of paint and why location really is everything. You'll also learn a lot about yourself, including what your dealbreakers are and what matters most in your day-to-day environment.
The biggest and most daunting learning curve for many first-time homebuyers is navigating the mortgage process — but it's not as complicated as you might think. Most of our members encounter a lot of unfamiliar terms when applying for their first mortgage, so it helps to familiarize yourself with the terminology before you get started.
Our mortgage experts have assembled a glossary of common terms you'll encounter when applying for a home loan. It's not an exhaustive list, but it can give you a starting point for launching your mortgage learning journey.

Mortgage loan glossary
DTI – Debt to income ratio.
EMD – Earnest money deposit (copy of cancelled check or wire receipt for earnest money deposit on a purchase).
Escrow (also referred to as title company) – An escrow is a process wherein the buyer and seller deposit written instructions, documents and funds with a neutral third party until certain conditions are fulfilled. Escrow services are generally provided by a title insurance company, instead of an attorney, who can act as the middleman between a seller and a buyer of a home.
Escrow reserves/account – An escrow account is a reserve account to hold funds for property taxes and homeowner's insurance that will be due each year. The lender may require that borrower put money into the account depending on the loan to value (LTV), or it can be an option for those who rather have the property tax and insurance payments rolled into their monthly mortgage payment.
FHA – A government mortgage backed by the Federal Housing Administration (FHA). 
Fixed rate – A mortgage loan that includes fixed, non-changing interest through the life of the loan.
Home equity lines of credit (HELOC) – A revolving line of credit (similar to a credit card) that uses a home as collateral and is sometimes referred to as a second mortgage.
Home equity loan (HE Loan) – An installment loan with fixed payments and a fixed rate that uses a home as collateral and is sometimes referred to as a second mortgage.
Jumbo – A mortgage loan that allows buyers to finance more than the conforming loan limit.
Lien – A lender's claim against a piece of collateral that may be legally sold should the borrower fail to repay the loan.
Lien position – When a collateral has more than one lien, priority determines the lienholders' rights after a sale. A first lien has priority over a second lien and therefore gets paid from sale proceeds before a second lien.
LTV – Loan to value ratio.
PITI – All portions of a mortgage payment including principal, interest, taxes and insurance
Prelim – A preliminary title report is prepared prior to issuing a policy of title insurance; this report shows the ownership of the home along with liens and encumbrances on the property which will not be covered under a subsequent title insurance policy.
Refinancing – Paying off your current loan with the proceeds of a new loan. 
Title insurance – This insurance protects OCCU from financial loss sustained from defects in a title to a property.
VA – A government mortgage backed by the Department of Veterans Affairs (VA). 
Vesting – This clarifies ownership of the property. Vested owners own the property.
Now that you've got the vocabulary at your fingertips, you can take the first step toward buying your first home. Considering your first home purchase, a refinance, investment property and more? Find out how our team of Mortgage Loan Officers has the resources and expertise to support you. Get started here today.