Make your move with a jumbo loan
At OCCU, we'd love to make your Oregon or Washington dream home a reality. As you navigate through an aggressive seller's market, you may find you need a bigger budget to compete with other buyers in your area. With the right qualifications, a jumbo loan from OCCU may be just what you need. 

If you think an OCCU jumbo home loan aligns with your homebuying journey, let's talk about how to save you money.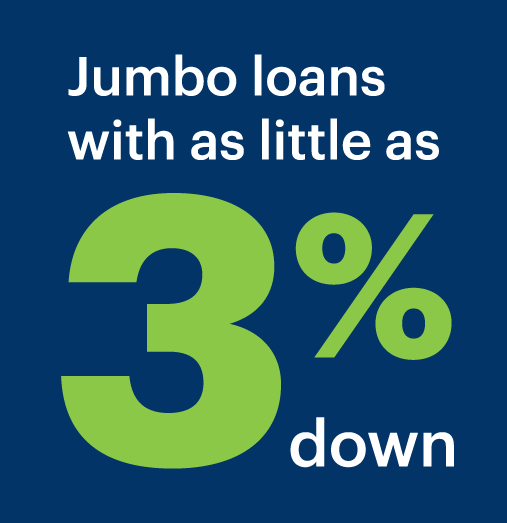 Spend less on your down payment
While most lenders require 20% to 30% down, OCCU jumbo home loans require as little as 3% down*, giving you more flexibility in your budget. On a $750,000 loan, that means you could spend $202,500 less on your down payment than with other lenders.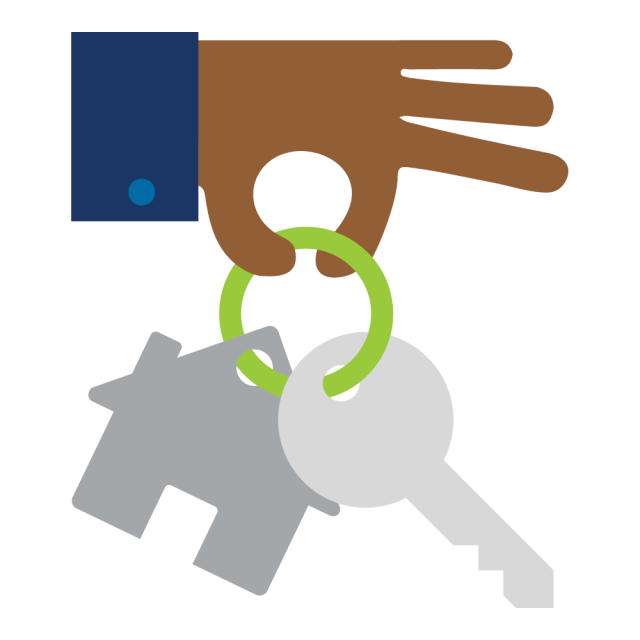 Jumbo loans
While you shop for a home that will meet all your needs, it's important to know that mortgage options differ based on the amount you're looking to borrow.

There are criteria that apply only to jumbo loans, including:
The loan amount must be more than $726,200.
Eligible properties include primary and secondary residences, one-to-four-unit properties and condos.
Single appraisal of the home.
Borrowers must have a credit score of 680 or higher. ***
Conventional loans
Conventional loans are the most common types of mortgages and either fall into one of two categories: conforming or nonconforming. The main difference between a jumbo loan — a type of nonconforming loan — and a conforming loan is the amount you're borrowing.

Many conventional loan programs available through OCCU feature:
Fixed-rate options on home loans $726,200 or less.
Programs with up to 97% loan-to-value ratio are available.
Low closing cost programs.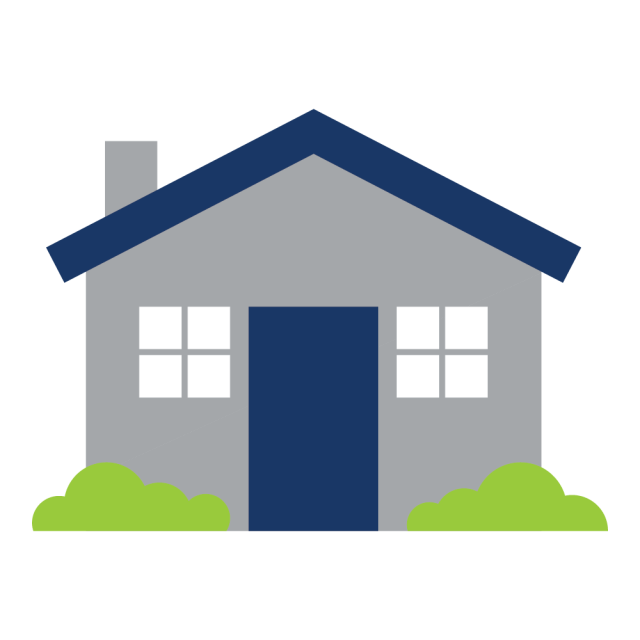 Have questions?
Whether you're just beginning the process or you've already found your dream home and are ready to apply, our loan officers are here to guide you through the homebuying process and answer your questions. Let's connect!
* 3% down available on qualified one-unit, primary residence properties.
*** 680 minimum credit score may increase to 720 based on the loan amount. Contact OCCU for more details.
27Lock and Shop agreement is not a loan approval or loan preapproval; borrower must qualify and be preapproved for loan; loan must close and fund no later than lock expiration date to receive the rate shown in the Lock and Shop agreement; rate lock not available on all OCCU loan programs; Lock and Shop rate and points are subject to change based on certain loan factors including, but not limited to, the loan amount, property value, credit qualifications, occupancy and property type.